The Summit Lighthouse
Camelot Years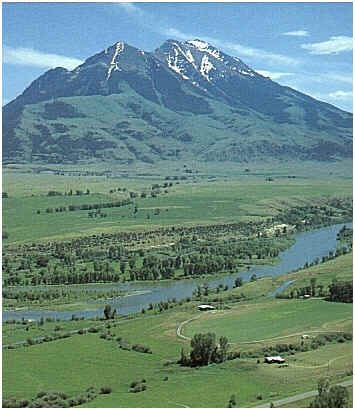 I joined the Summit in 1979, but I was not aware of all the controversy that was going on behind the scenes during my first years with them. Since my Keeper application was lost and then I moved, I was unaware that my application had not gone through. I did not pay attention to what would happen next after becoming a member with them until one day I realized I was not receiving any of the Keeper's lessons as promised. I also was not receiving any Pearls of Wisdom until a year later.
There was minimal history of the church or the messengers available within the church, outside of the few paragraphs recited on advertisements where they shared how Mark formed the Summit Lighthouse, and the founding of Summit University, Montessori International, and what the ascended masters was about. There was no World Wide Web and very few had any prior information on the I AM Movement or any other ascended master activity that preceded the church and the Summit Lighthouse, unless they had read their books or were members of these other movements.
Emigrant Peak, Paradise Valley, Montana
Most of Elizabeth's past I gleaned from newspaper articles, and that was where I learned she had been married before meeting Mark surprising me because I already had her on somewhat of a pedestal, which was not hard to do with so many in the church revering her. I joined the movement blindly, going on faith that the ascended masters were real and they had chosen their messengers to deliver their words to help mankind.
The Church moved its headquarters to Santa Barbara, California in 1974, where Elizabeth Prophet founded Summit University, a 12-week program of instruction in her teachings. In 1975, she founded Summit University Press. In the summer of 1976, the church's headquarters were again relocated to the campus of Pasadena College, in Pasadena. Summit University, Montessori International, and quarterly church conferences were held there. About 300 staff members were then in residence. In September 1977, CUT bought their new headquarters from the Catholic Claretian Fathers located in the Santa Monica Mountains, seven miles inland from Malibu, California on a 218-acre campus. They moved their operations there in 1978 and called the new headquarters Camelot.
The church presented that Camelot and King Arthur really existed. All the significant players of Camelot were reembodied in the church. Elizabeth was Queen Guinevere. Mark (then ascended master Lanello) was Lancelot. El Morya was King Arthur, Saint Germain was Merlin the Magician. Randall King, Elizabeth's third husband, was Sir Galahad. Some staff members and major member contributors were told they had been various knights and ladies of the court. Of course the evil Mordred, Morgana La Fey, and others were enemies of the church.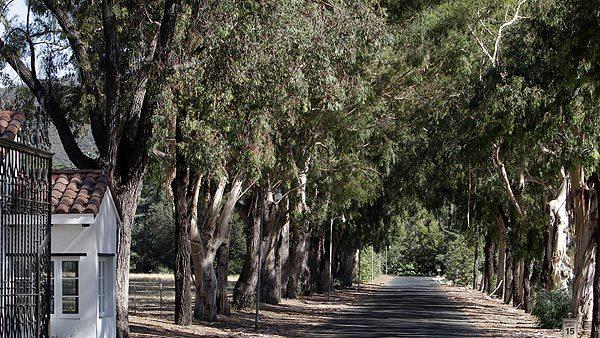 Entrance and Gatehouse to Camelot

To purchase Camelot the church needed $5.6 million in donations from their members. Elizabeth explained this property would be where a community of men and women whose quest was for the Holy Grail, and for the return of the path of initiation through Camelot as the "once and future mystery school". When I joined the church I did not know they had just bought the property. I arrived in 1981 and spent the winter living nearby Camelot. Everything was running smoothly and functional there except the dining quarters. The church had planned to build more buildings, but the California Coastal Commission would not give them any permits. Today the land is a California park, something the Park Service wanted to do for a long time. Many state and local governments and private donors formed a partnership to buy the property after the church sold it to Soka University in 1986.
Randall Kosp King and His Affairs
The year I joined the Summit, Elizabeth Clare Prophet (ECP) was going through a tumultuous divorce with her third husband, Randall King, although I heard nothing about that until we learned of the Gregory Mull trial, which trial I will cover below. Shortly after the church was incorporated and they moved to California, Elizabeth discovered Randall was having an affair. Randall had been part of the Summit Lighthouse years before Mark's passing. Randall King's real name was Randall Kosp. In a 1973 private ceremony, Elizabeth married Randall Kosp, a member twelve years her junior, and had him change his name to King. King later revealed that he had a sexual affair that did not involve intercourse with Elizabeth the year before Mark died according to John Pietrangelo in his book, Lambs to Slaughter (1994).
According to Kenneth Paolini's book, 400 Years of Imaginary Friends, Mark told Elizabeth that he needed to have lots of sex because his chakras would fill up with light and the excess light needed to be discharged. Elizabeth prepared herself by receiving massages by four different men who took turns giving her the messages. Enter Randall Kosp, one of the four men, where things went beyond Elizabeth receiving just a general massage. People Magazine wrote an article in 1985, written by William Plummer revealing King said they did have intercourse. He said, "Elizabeth and I were having an affair. We got married because we thought Elizabeth was pregnant. She talked it over with the Ascended Masters. Elizabeth was going to bring forth the Christ child. Everybody thought it was to be an immaculate conception." To general disappointment, according to King, the couple eloped, but the much-heralded messiah was not to be: "Elizabeth had a miscarriage." They were officially married eight months later.
Kings information appears dubious and possibly quite a bit embellished upon, but the basis is true according to Elizabeth who revealed to her daughter that an affair did occur. Yet Edward Francis wrote a rebuttal to the People Magazine with a copy sent to the community in June 1985. He stated what were out-and-out fabrications in the article: 1) Elizabeth never referred to herself as "Mother of the Universe" 2) that Randall King was not a third-year student when he joined the Summit. He had dropped out of school and was convicted of drug smuggling and was confined to a federal penitentiary for six months 3) that Elizabeth had an illicit affair and used "sexual seduction" on him. Edward stated they had not entered any immoral relationship with King before their marriage 4) that Elizabeth was pregnant and had a miscarriage. Edward said at no time was she pregnant during those years 5) that Elizabeth was part of the business scheme on silver futures. He said King himself was the instigator of all these business schemes. 6) that King and Elizabeth eloped. They were married in a private ceremony by one of the ministers.
Edward also stated that King was having an affair with his secretary and decided to leave Elizabeth. While he was president of the church he was trading with the church's cash reserves. When the Board of Directors and Elizabeth removed him from his position he became increasingly more violent, threatening people with knives and kicking in doors. After he left he wrote a book about the church and Elizabeth that he threatened to publish unless they paid him two million. The reason Gregory Mull sued, Edward said, was because he was angry that the church decided not to use his architectural designs.
Erin Prophet wrote in her book, Prophet's Daughter, My Life with Elizabeth Clare Prophet that in 1992 her mother (in the early stages of Alzheimer disease) confessed that she had had an affair with Randall King. She told Erin and Sean that Mark demanded daily sex but was unskilled at bringing her to climax and thus the need for sexual satisfaction with another man. Her relationship with Randall began with mutual masturbation, but she denied they had intercourse until after Mark died. Elizabeth also told her children that in her last years together with Mark he was challenging to live with. Erin related that El Morya supposedly said through Elizabeth that she had been a true and faithful wife in a memo sent to staff in 1983. (pg 348)
When King and Prophet separated they agreed in writing that neither of them would share their private life with others, according to Paolini. King heard from friends that Elizabeth broke the agreement telling others "horrendous tales" about him. So in 1983 he took revenge and sued her and the church for $23 million claiming "involuntary servitude". The judge threw out several of his causes of action and three years later it was settled out of court for $125,000, out of which King had to pay his attorney and fees. Not much of this was revealed until many years later.
One of their secrets involved a get-rich-quick adventure. King revealed to People Magazine that they "put together some business deals outside the church so that we could personally become millionaires". Under the guidance of the "ascended masters" King then made investments in the silver-futures market and made substantial profits. Then the bottom suddenly fell out of the market and they were forced to meet enormous margin calls. They had to plunder church member's gold stored on their property. Although staff decreed for silver prices to rise they did not. According to Paolini that gamble cost the church almost seven hundred thousand dollars.
This is when Church Universal and Triumphant (CUT) was formed in 1974, to protect the assets of the Summit Lighthouse. King and Prophet transferred assets from the Summit Lighthouse to the newly formed entity. The new church was presented in a dictation by the Ascended Master Pope John XXIII and published in the Keepers of the Flame (KOF) monthly lessons as part of a divine plan to have the true church in the physical where members could partake in sacraments, while having a legal status in the world with bylaws and a board of directors. But King stated it was to protect their funds in case they lost their tax-exempt status or if they would lose a lawsuit with the brokerage company. In 1975 the CUT was incorporated and the Summit Lighthouse became the publishing branch of the organization.
Elizabeth was a member of Christian Science church all her youth and was familiar with Mary Baker Eddy's use of the terms "universal" and "triumphant" in referring to the church she had founded. In the 1903 edition of the Manual of the Mother Church, Eddy explicitly referred to her organization as the Church Universal and Triumphant. Whether there is any truth to King's interpretation of CUT being created for reasons outside of ascended master guidance we may never know. King appeared to twist everything Elizabeth and he did together as having ulterior motives to control those in the organization and to gain profit. Whether Elizabeth was driven from a savior consciousness or lusting after power we also may never know. The viewpoint from inner permanent staff members was mixed. Those who stepped out of line and were dismissed were always the ones who saw Elizabeth as the dominant queen who was egocentric, a liar, fraud and powermonger, while the other side saw Elizabeth as extremely loving and caring and dedicated to the point of working long hours sacrificing time with family and friends to serve the greater cause of the ascended masters.
The Dark Cycle
April 23, 1969 marked the beginning of the Dark Cycle. According to the ascended masters, the Lords of Karma unleashed an accelerated spiral of 25,800 years of personal and planetary karma upon all earth's evolutions that would last until April 22, 2001. It was up to the students to balance this karma before war, cataclysm and disasters unfolded upon the earth. That meant giving many violet flame decrees, but also preparation—and ultimately building bomb shelters.

Although Californians were open to New Agers at the time the church moved to Malibu, the Jonestown tragedy happened the same year, fueling an anti-cult craze. The church already had a reputation for extreme views and it later proved they always had guns. Elizabeth kept the focus on embodied fallen angels and dark forces attempting to take over the world. We learned everything about the "Capitalist-Communist Conspiracy" along with the Illuminati, Federal Reserve, and other secretive groups. We decreed for the dissolution of communism and there always seemed to be some calamity on the horizon we had to prepare for. Yet we were always focusing on clearing our demons, not just the world's and we had constant direction and guidance on how to obtain our Christhood, balance our threefold flames, and win our ascensions.
Thus the church had a unique blend of ascended master spiritualism while yet focusing on concrete worldly issues, a characteristic that separated the church from the stereotypical "airiness" of the New Age generally. Wherever the church located enemies who hated and opposed the church trouble seemed to appear. They rightly feared association with the church, after all, the church was decreeing against anyone presumed an enemy, while their beliefs were strange in having a mixture of Buddhism, Christianity, and New Age.
A few years before Mark died he had established a survivalist project he called Operation Christ Command (OCC) whereby staff was required to buy survival gear, invest in gold and store food because he predicted a coming collapse of the economy and the onset of a war. They even bought guns and ammunition. Dictations through Elizabeth continued to support buying gold as paper money could become worthless. We were also admonished to have purified water, so many bought water distillers to make their own.
In 1980 I went to my first conference, Planet Earth: The Future Is to the Gods, held in Philadelphia. Elizabeth did not give a dictation during that conference, but she later stated that Sanat Kumara overshadowed her the entire conference. At one point I was sitting in the row behind three of her children. Erin was introduced as the embodiment of Gandhi at that conference, she was about fourteen. I especially noticed Moira, three years younger than Erin, as her attitude and facial expressions were very discontented, giving me the impression she was not happy at all attending.
Elizabeth's focus in that conference was a lecture about Noah's flood tied to the sinking of Atlantis 11,500 years ago, and the Anunnaki, Sumerian gods called  Enki and Enlil, two brothers constantly in competition with each other, especially over their slave mechanized man they created. They came from spaceships to earth to harvest her minerals. A lot of the information might have come from The Twelfth Planet by Zecharia Sitchin and his book The Twelfth Planet. The gods supposedly flew up in spaceships and drank beer while they waited for the flood to end and then they came back to earth and were glad to find Noah and some food.
It was a fantastic story to say the least. One of the brothers warned Noah of the flood as the other brother had done weather manipulation or knew of some event coming that would bring about the flood. He wanted the slave race taken down in numbers as they had started to multiply and were too numerous. The other brother did not want them to die but he made a promise to his brother he would not tell anyone. So he spoke to himself about the flood coming while Noah was within hearing so that he would prepare and save some of the people. This story was presented as true. Its theme was that these same dynamics were in the world today and the Nephilim and their robot creation were still in control.
In the spring of 1982, I was back in Florida saving money to go to the next quarter of Summit University. Elizabeth gave a dictation that was claiming to be from Archangel Michael in July that was my first survival preparedness dictation. He told us to have our own water purification system and not trust bottled water as it may become sabotaged. So many Keepers in my town bought water distillers. We were told that playing all Beethoven's nine symphonies did the work of transmutation in its own way to aid and secure our health and life. He also told us that Camelot was not safe! Interestingly, the church was not led to buy elsewhere before their purchase just five years earlier. He said it was not defensible by the Great White Brotherhood. He also admonished us to be in our rightful place by January 1, 1987, for possible world changes. He said we should call to him for the protection of our life, soul, and family. (PoW vol. 25, No. 28) It was my daily prayer for the next five years.
The year prior the church had already purchased the Inner Retreat, a 12,000-acre ranch for $7 million from the late publishing tycoon Malcolm Forbes. It was a beautiful forested land and meadows that bordered Yellowstone Park and the Yellowstone River, near Gardiner, Montana.  According to the Masters, and the guru, the land was specially blessed as a focus of great light. The church sent out staff stumping the U.S. to solicit funds from study groups and Keepers. Even staff members were asked to contribute $1,000 each even though they had a very modest stipend. I did not contribute anything as I was newly divorced and had to start from scratch buying a car and finding home and work. I started a study group and felt it was my contribution by spreading the ascended master teachings.
The Church later purchased several other properties in Paradise Valley and Park County, bringing its total land bought to about 30,000 acres. The church bought 13,200 acres of ranch land in the adjacent Paradise Valley and warehouse space for their publishing departments in the nearby town of Livingston. They also purchased a local dairy farm, campground, and mobile home park. Most of the lands were purchased using third-party buyers.
Two of the properties were made into subdivisions for members who wanted to live near headquarters but did not want to join staff. They named the properties North and South Glastonbury after the English ruins of the legendary burial place of King Arthur. Lots were leased to Church members under a lifetime plan. Eventually, they made the lots so you could buy the land outright. The land was harsh and dry, and the main redeeming factor was the view of Emigrant Peak right across from the two properties. I lived in both North and South Glastonbury for eight years. There was only one major local employer who had a business and was also a church member, otherwise, you had to drive to the nearest town about thirty miles away. Church headquarters was also about thirty miles in the other direction. Eventually, the church allowed the properties to be sold to non-church members.
Gregory Mull Trial
In 1979 Gregory Mull, an architect, joined the church staff to design the new buildings for the church. He borrowed some money for his relocation and then resigned after only nine months on staff. After not paying back his loan the church sued him in 1981 for the money he borrowed and Mull countersued back for $253 million. That was the year I moved to be near their Camelot headquarters. Dissenters of the church told the story that Mull had been kicked out of the church after he learned that Elizabeth was using member's written confessions as references when they were supposed to have been burned. How many staff members actually knew some of the confession letters were not burned, is unclear, but at least the board members and staff members who were Elizabeth's secretaries knew. The issue came up at the Mull trial where Elizabeth first denied that any letters were not burned and then on cross-examination she confessed that not all were burned.
Unless one read the trial notes or was there, the only other place members would have known this was in some newspaper articles or in the books written by former members. Consequently, most members believed that all the mandatory confession letters required to attend Summit University and other rituals the Summit performed were burned when they were not. Meanwhile, what came forth at the podium was a lecture about who Gregory Mull really was. Prophet told a story of how he had homosexual tendencies (which he had confessed in his private letter to her which she then revealed to the entire congregation) and even gave a detailed study on the psychological cause of homosexuals. She also said at that lecture or elsewhere that Gregory Mull was responsible for bringing homosexuality to this planet according to one source.
I paid close attention to that lecture because my first cousin took my brother to Key West when he was a teen and introduced him to this sexual perversion. My brother never married, but he also appeared to not have boyfriends that I saw, whereas my cousin had a string of boyfriends he lived with. My sister revealed to me this news and to this day my parents have never mentioned to me they knew of this attack on their son. Decades later one of my sons refused to attend a wedding if my cousin was there, signaling he too was approached by my cousin. Whereas my brother never married, nor have I spoken to him about his past, my son did marry. We are estranged due to his being an atheist and holding the same belief of his father that I put God first over him. Consequently, he will not forgive me and I cannot discuss with him what happened.
The lecture confirmed my family with their imbalances that helped bring out homosexuality tendencies. The issues that male sons have is with their mother being overbearing or controlling, while the father plays a more submissive role, and even ignores the male offspring, which is what exactly happened in my family, as well as my cousin's parents. Yet had we known that Elizabeth was sharing private information with the congregation obtained through confidential letters I believe many would have been shocked and appalled at a messenger's license to reveal such intimate confessions.
LA Times wrote an article announcing the death of Gregory Mull in 1986. Mull had multiple sclerosis and died from complications from it. At the trial he was in terrible shape, adding fuel to the fire that the stress of this "cult" had contributed to his illness. He won the case against the church receiving an award of a $1.5 million just a few months before he died. The newspaper article wrote that he became disenchanted with the church's doctrine and became embroiled in a disagreement over money, but he also claimed Prophet violated his confidence by publicizing spiritual confessions he made to her. This was true as I witnessed her violation, although I said very few knew she had done so using his private letters. The court ordered her to pay punitive damages of $521,000 on top of the $1 million judgment against the church.
Although the court said this was not about the church's religious beliefs that were on trial, they were an integral part of the hearing. Decrees, staff life, the confession letters, and church practices all went on trial. Edward stated that they had to recite the church's prayers, play tapes of decrees, while the content and validity of the religious teachings, beliefs, practices, and prayers were paraded before the court and jurors daily for nine weeks. Irrelevant evidence about the church was allowed while the same was not granted about Mull and King.
Randall King had become a star witness against Elizabeth during the nine-week trial. Although most of his comments were based on facts his surmises left much to be desired. King presented that he and Elizabeth (citing "we") and the church used decrees to program the members, while the staff worked long hours with only a small stipend. Of course, their long hours and little pay was true, but it was understood that their service was very much needed and they did not join to earn money, only to serve. They believed their service was a way to pay back karmic debts to the masters. And most were willing to be pummeled by the messenger to break down their human egos and dwellers.
King also claimed that Summit University deliberately kept students away from their family and changed their eating and sleep habits to control everything about their three-month period to make it totally uncomfortable for them. I cannot speak for the 1980's and prior, but my experience in Summit University 1982 was what one would expect at a spiritual retreat. You ate healthy foods, decreed a lot, studied a lot, and slept just short of enough because there was travel time involved to get you to campus for morning decrees. I never had to ask anyone for permission to contact my family and I enjoyed the experience very much.
Mull accused the church of being a dangerous cult and that he and others were extorted for their money, that the leaders used fraud and they were subjected to involuntary servitude. King also revealed at trial that he and Elizabeth were having a sexual liaison while she was married to Mark. Again, I do not know how many members would have read this in news articles or prior member's exposés, but I did not learn of this until I finally read Erin and Sean's Prophet's stories twenty-five years later!
Of course, the community was told to decree against all these acts from Mull, King, and eventually even some of the Prophet children, Sean, Moira, and Erin, who had begun to speak out and do interviews with the newspapers in the early 1990's. Even Moira's siblings were decreeing against her in the early 1990's. It was rumored her mother made Moira get an abortion because the illegitimate child was a fallen one. I heard that rumor after Elizabeth retired. I could not believe it was true, instead, holding out that Elizabeth, who fiercely opposed any form of abortion, would not have broken her own code of ethics. After reading 400 years of Imaginary Friends I was disabused of that belief. I was on staff when Sean left the teachings and he was presented as the one wrong. Moira was also disenchanted with her mother and was in an alliance with a local woman, Cathy Grizzard Schmook, co-authoring an exposé book about the church after she was kicked off the premises. Moira eventually retracted her statements although Schmook eventually published the book without her. Moira continued to have an off-again-on-again relationship with her mother over the remaining years Elizabeth was alive. Erin left staff right after the shelter cycle.
How could a messenger, supposedly a representative for the ascended masters, a guru, and any other title she claimed, and through a dictation said that she had balanced not only all her karma but in time balanced Mark Prophet's remaining karma, could so flaunt the code of ethics demanded of all her adherents? I did not want to believe she committed adultery while still married to Mark. Yet it was confirmed through several sources, including her children who she had confessed to years later after the Gregory Mull trial where King revealed their secret.
Another lover came after the divorce from Randall King, calling himself Harry. He shared his experiences with Elizabeth on Sean Prophet's website. He was Elizabeth's companion, lover and confidante, and a former CUT board member. He was also one of her seers from about 1978-1981, (Erin Prophet also confessed she was a seer as well for her mother in her book Prophet's Daughter). Paolini also confirmed this affair writing in his book 400 Years of Imaginary Friends that he was at the Malibu beach house doing a decree tag and when he was finished he went to get his backpack which he had left in a bedroom and encountered Elizabeth and a board member in the bedroom in bed together.
Harry and Elizabeth almost married, but Harry backed away realizing it would be a mistake for him, citing the many psychological issues Elizabeth carried. Elizabeth then suddenly married Edward Francis, eleven years her junior, in October 1981. According to Erin Prophet, her mother told Edward the masters wanted him to become the messenger's husband and to help lead the organization. After thinking about it for a while he finally proposed to Elizabeth. I had moved to Camelot at the time and after a Sunday church service Elizabeth announced that she and Edward were getting married that afternoon, and the wedding immediately followed.
That Elizabeth was again having an affair and living with Harry off and on in a home the church owned in Malibu was another disappointing blow to the credibility of her so-called "mantles" representing the Vicar of Christ, Messenger, Mother of the Flame and Guru. That she also had seers to tell her what was happening in the present, past or future, and then to go out on the altar and present to the congregation that she was the one seeing these visions was ungodly in my book, and a form of lying by misrepresenting herself to the community. To regulate other people's sexual lives, marriage partners, and opposing abortion while getting her daughter to have one, committing adultery, and judging lying and other sinful acts as sinful for others, while committing sin herself and breaking the Ten Commandments was not acting as a person to be trusted, let alone pure enough to be a vehicle of God's word through which supposedly heavenly beings dictated.
_______________________
Continued in Beliefs and Practices of CUT During the 1980's. Preceding discourse: The Creation of the Summit Lighthouse.